Click Here to Support our Infusion Center Expansion Project
One of the most important services any hospital provides is Intravenous Infusion.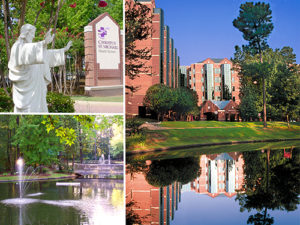 And here at CHRISTUS St. Michael Health System, our IV Infusion Center stays quite busy.
Open 12 hours a day, 7 days a week, including holidays – it's in constant use.
However, our current small space leaves much to be desired. It's lacking privacy with no curtains between patients, no reception or waiting areas, and an inadequate nursing station.
But here's good news… CHRISTUS St. Michael Health will soon be embarking on a new construction project to expand and improve our space for patients who rely on us for IV infusion. Enhancements will include more treatment chairs, walls between treatment bays for greater privacy, a reception area, a dedicated waiting room, a central nursing station and the addition of more staff in order to treat even more patients and give them appointments quickly.
IV infusion is an important treatment for a variety of chronic and often debilitating conditions such as rheumatoid arthritis, Chron's disease, ulcerative colitis, lupus, migraines, and infections that don't respond to oral antibiotics. IV infusions are also used to treat severe symptoms from an illness or side effects from a variety of treatments.
The cost to expand our new Infusion Center will be $545,000. However, we feel it is well worth it considering how much it will used and how much healing it will bring.